Pictured are the H.S. Baseball players that received special team awards at the Spring Baseball awards ceremony. From left to right Adam Atwood, Wyatt Stine, Jarrett Pasley, Caleb Campbell, Kyle Behl, Wyatt Forbes

The Jr/Sr High School Student Council bought everyone ice cream to celebrate the last week of school!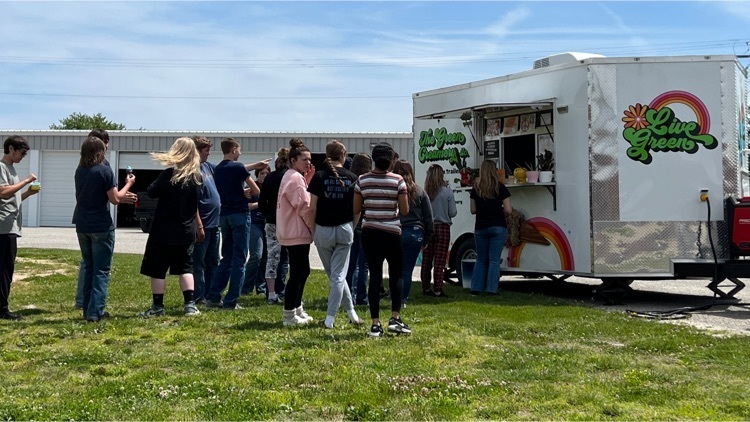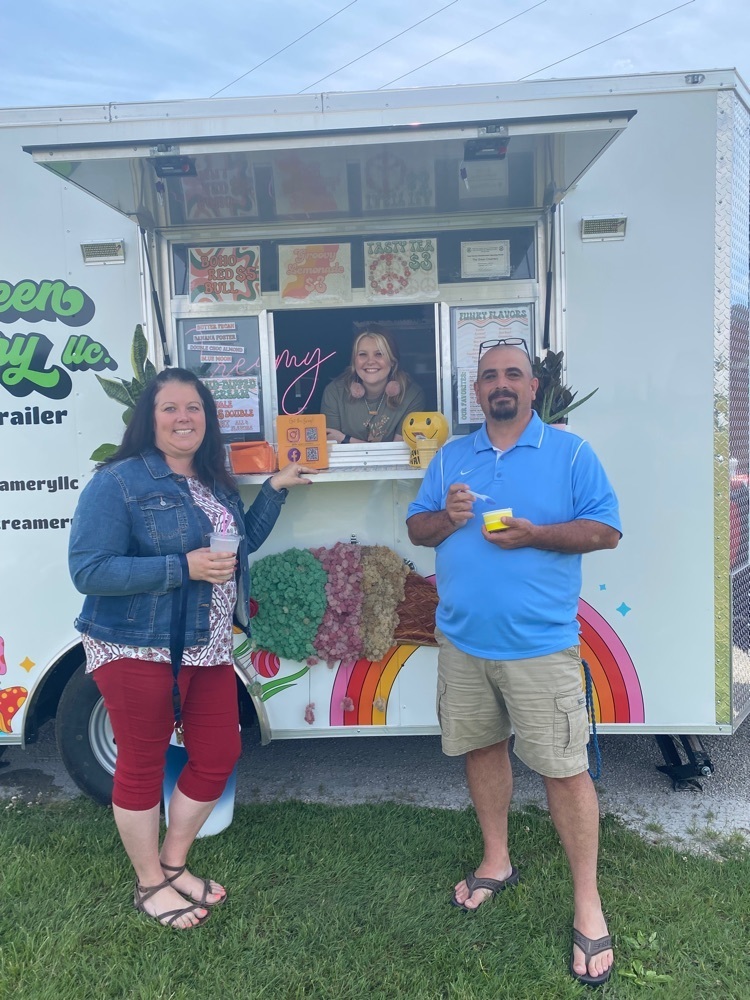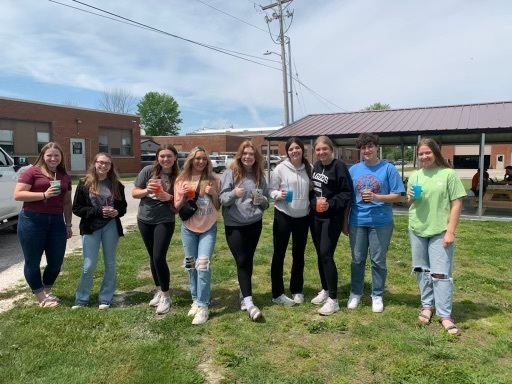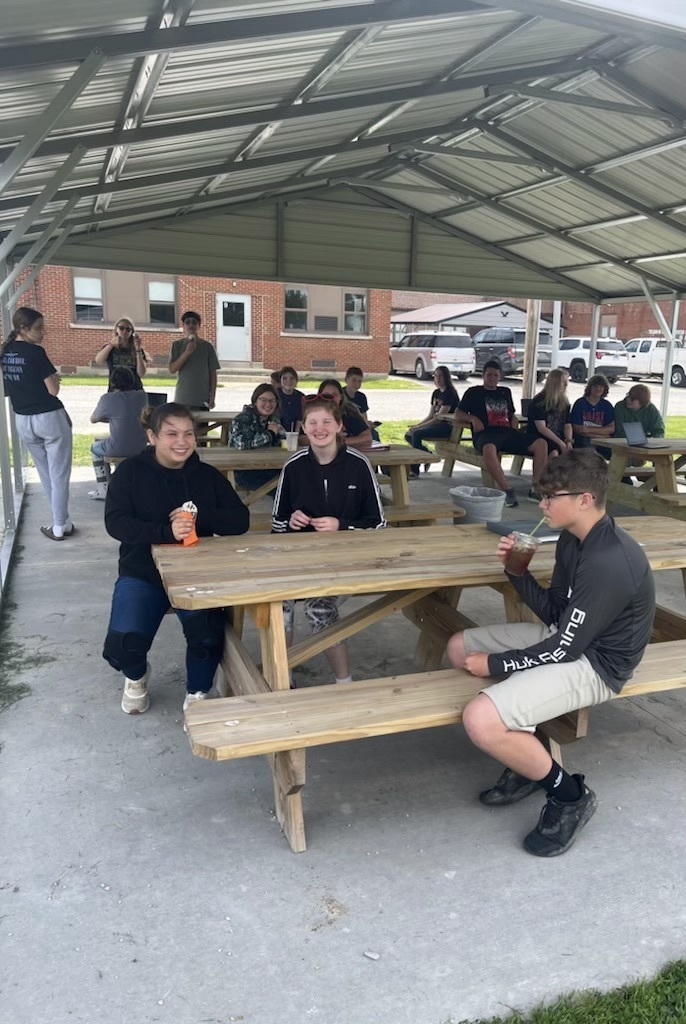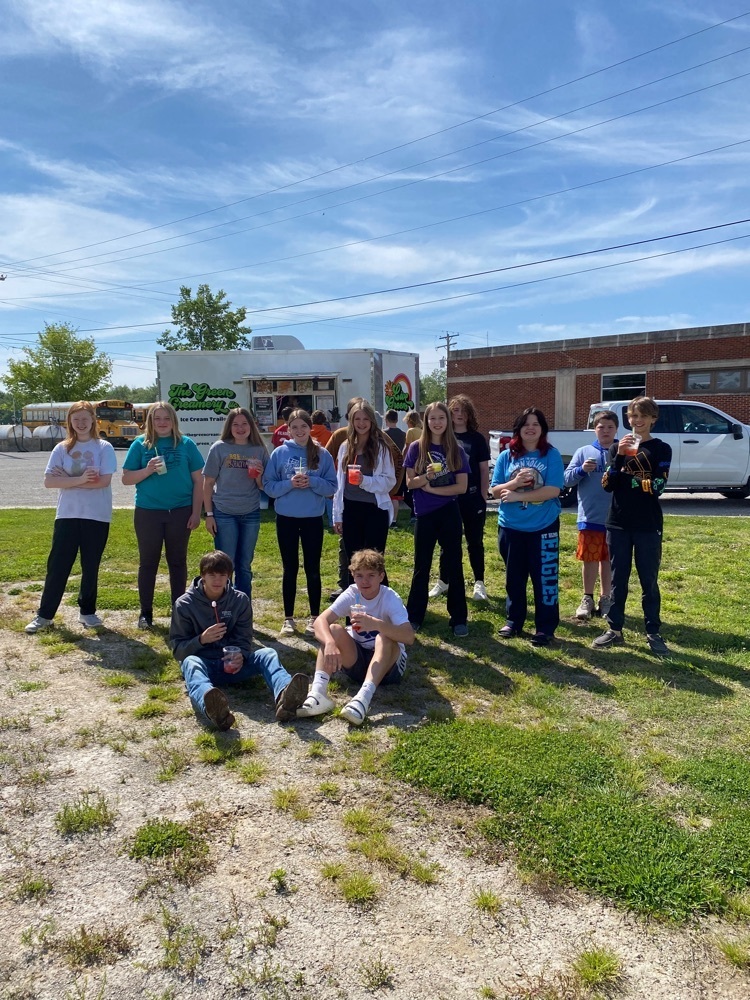 Congrats to our May High School Athlete of the Month Kyle Behl (Baseball)!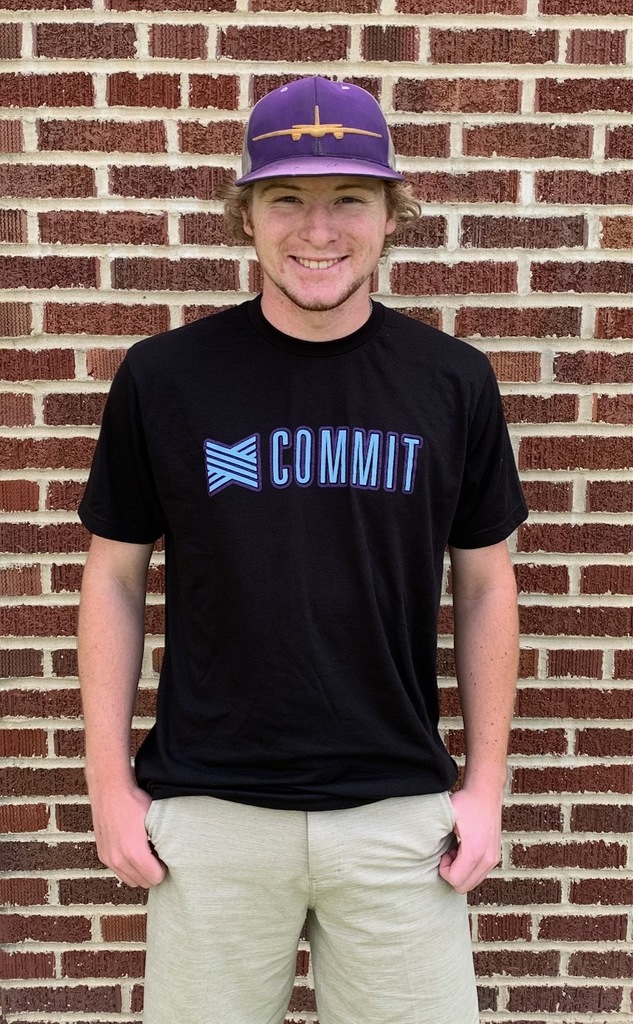 Congrats to our May Jr. High Athlete of the Month Jaxon Moore (Track & Field)!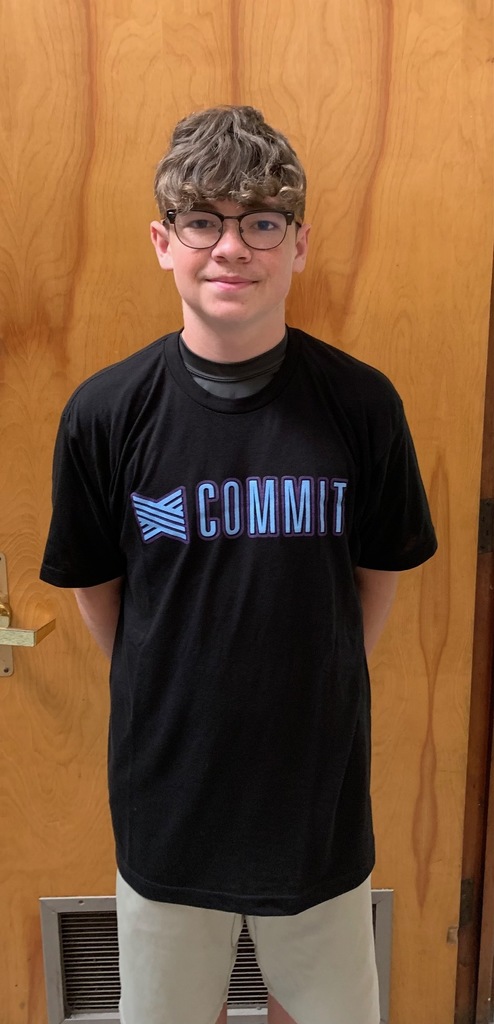 In April 2023, the Phi Beta Kappa Association of East Central Illinois celebrated the winners of the Phi Beta Kappa Young Scholars Award competition at the 32nd Annual spring event on the campus of Eastern Illinois University. Students from around central Illinois submitted essays to the association in competition. Peyton Garrard was selected as second place winner for her essay, "The Importance of Agriculture in Our Communities." Peyton is pictured with St. Elmo Jr./Sr. High School English Department Instructors Sandy Ehrat and Morgan Crum.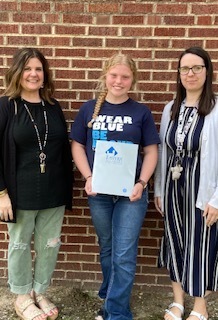 Congratulations to the SEB Trap Team for their first place in conference season standings! Also, congratulations to Keegan Ward on shooting 50 out 50!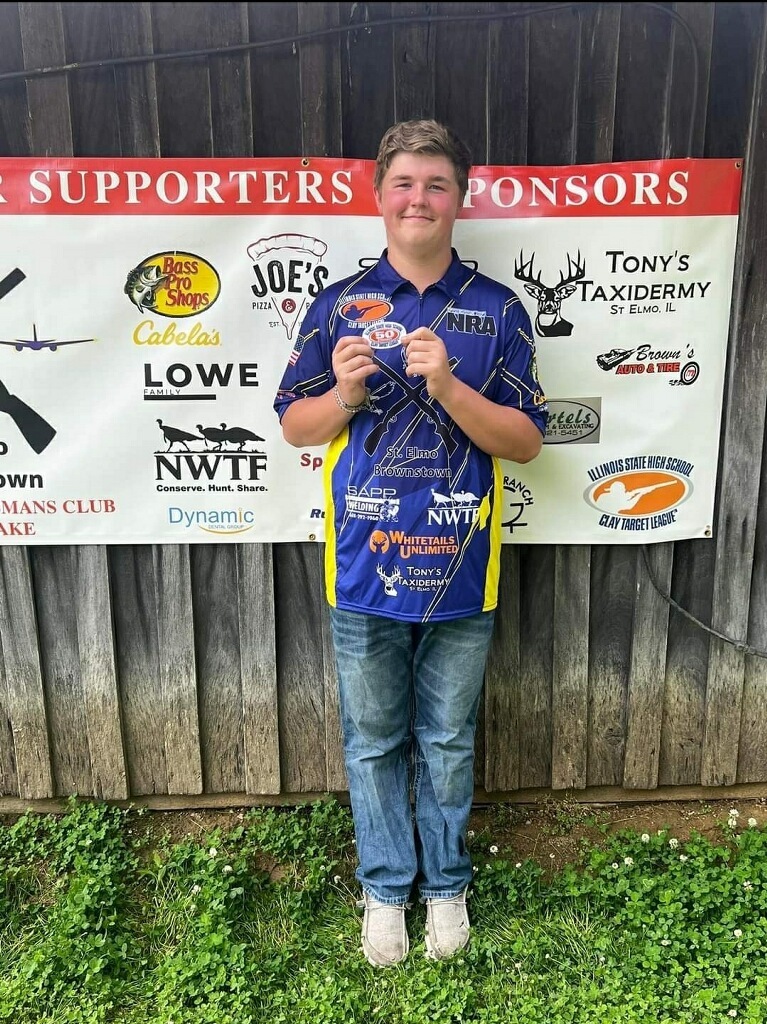 Congratulations to Lane Stine for being elected to serve on the Section 19 FFA Officer Team! Lane will serve as the Section 19 Treasurer for the 2023-2024 school year!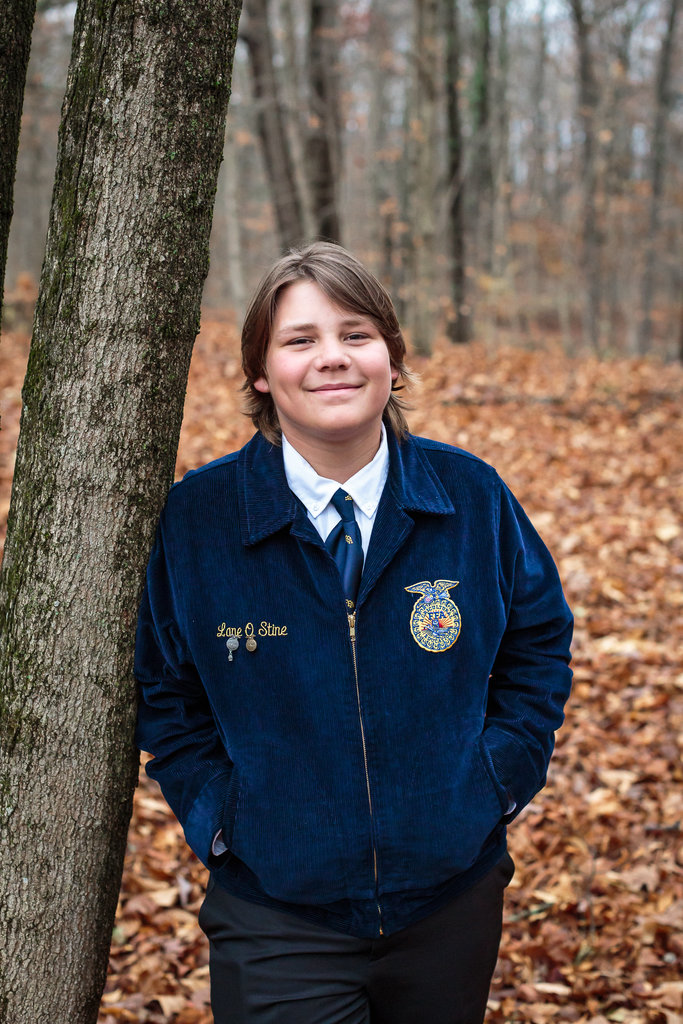 Announcement: Due to the HS Softball Regional Game today being postponed and rescheduled for tomorrow (May 17) the Jr. High Cheerleading Tryout Practice for tomorrow (May 17) is being pushed back a day and now will be from 3:30-5:00pm on Thursday, May 18 at SEHS gym.

Announcement: Today's Softball Regional game at Altamont has been postponed. It is rescheduled for tomorrow (May 17 at 4:30pm vs. Edwards County. The team will practice after school today at SEHS.

Congratulation to the Junior High Girls 4X100 Team on their 8th place finish at the State Track Meet over the weekend!!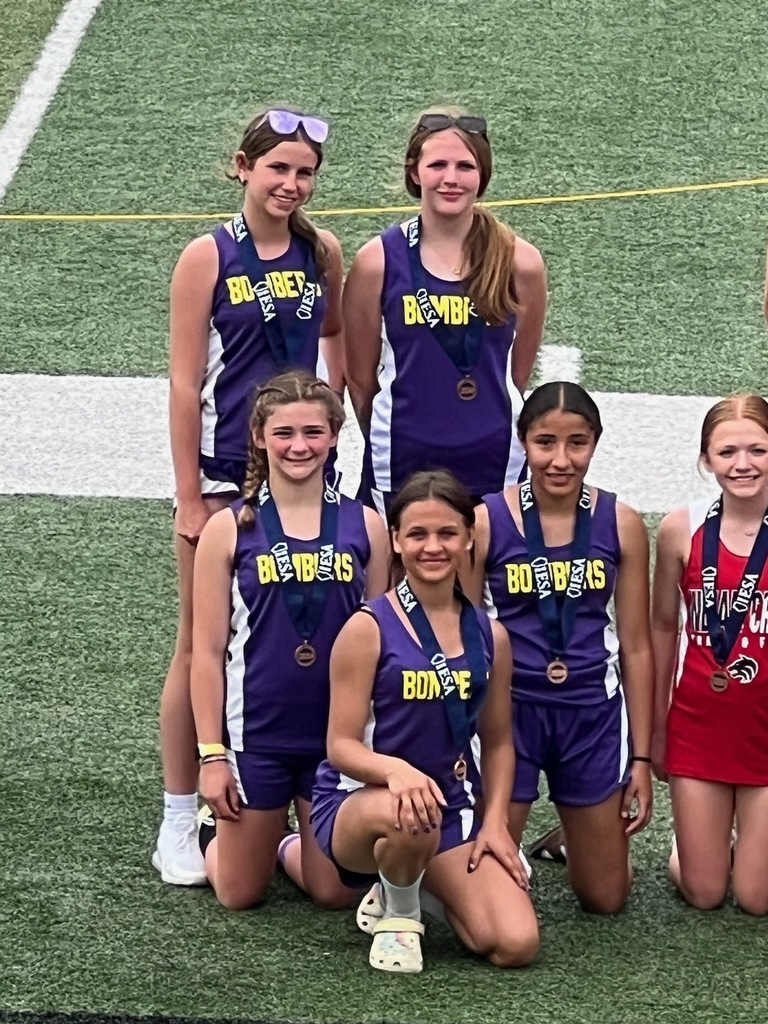 Congratulations to St. Elmo High School's Illinois State Scholar, Sydney Stine!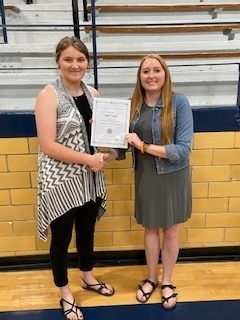 Congratulations to Olivia Baker for being selected to the Egyptian Illini All Conference Softball Team!

Congratulations to the 8th grade girls 4x100m Relay team of Ella Morrison, Chloe Austin, Leslie Felmlee, & Danika Ramsey for bringing home an 8th place medal from the State Track Meet!

Congratulations to the Junior High Girls Track Team on their 1st place finish at the NTC Tournament!!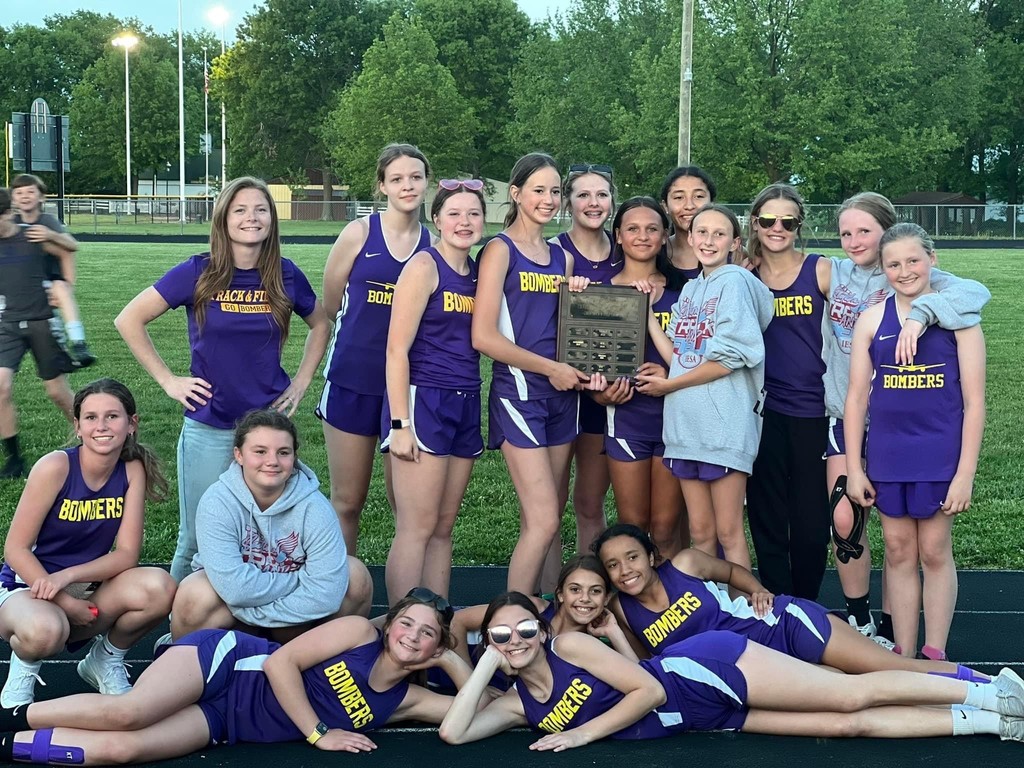 Congrats to the April Jr. High Athlete of the Month Leslie Felmlee!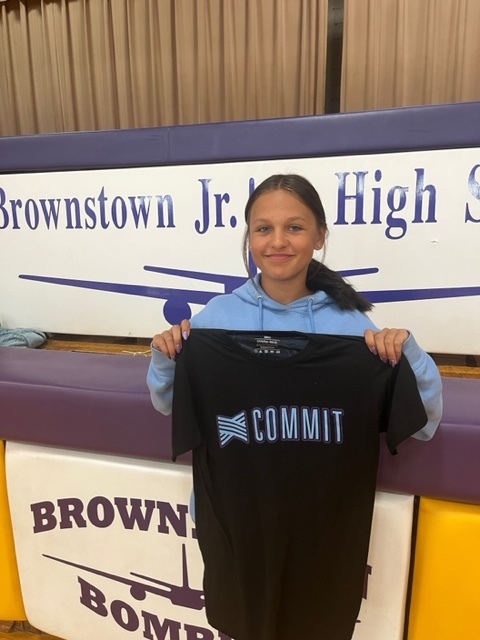 Congrats to the April H.S. Athlete of the Month Presley Williams!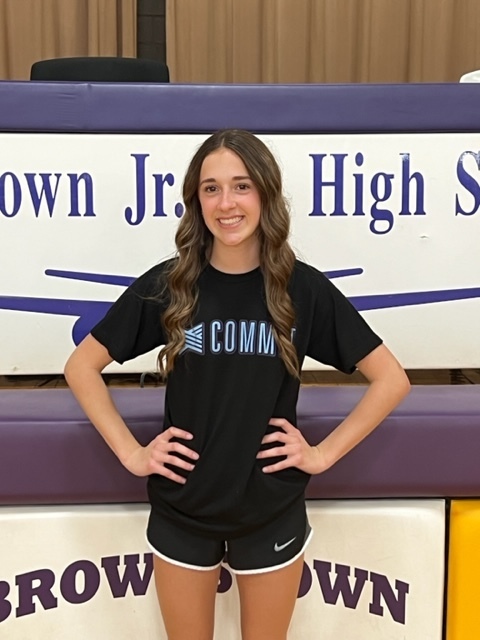 At the May 8 Track meet in Altamont the Girls 1600 meter relay record was broken with a time of 4:37.94 The team is pictured from left to right: Shelby Sasse, Cordelia Lytle, Katie Berner and Addie Sasse.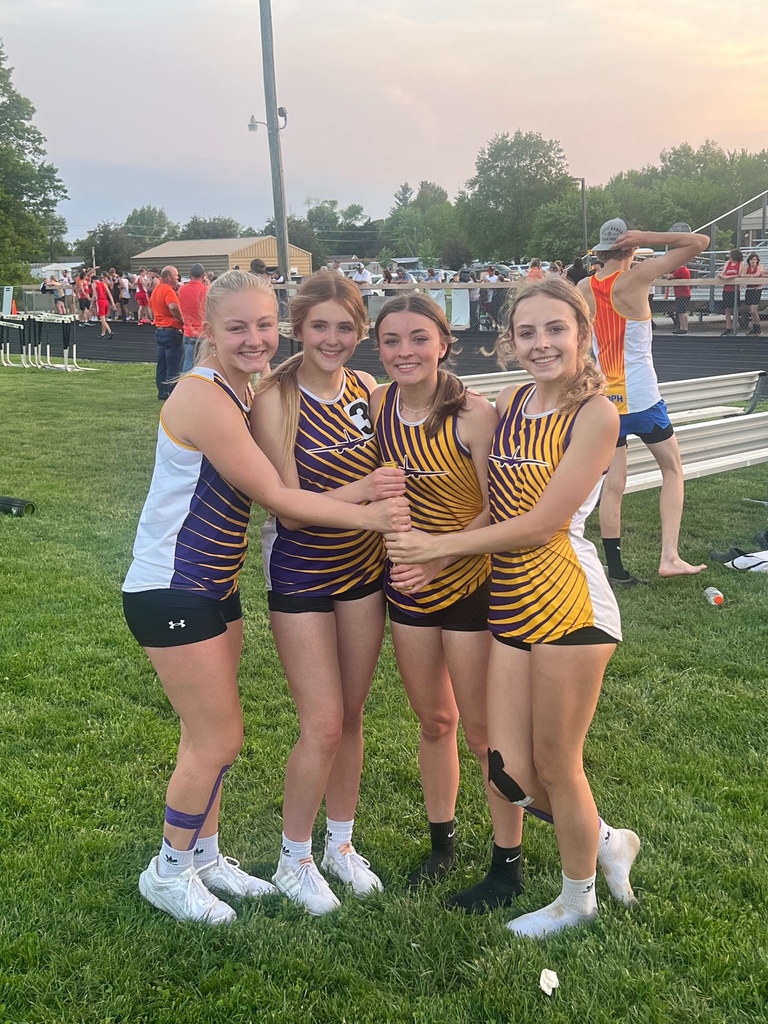 At the May 8 Track meet in Altamont Freshman Presley Williams broke the Girls 200 meter dash record with a time of 27.01 seconds. Congrats Presley!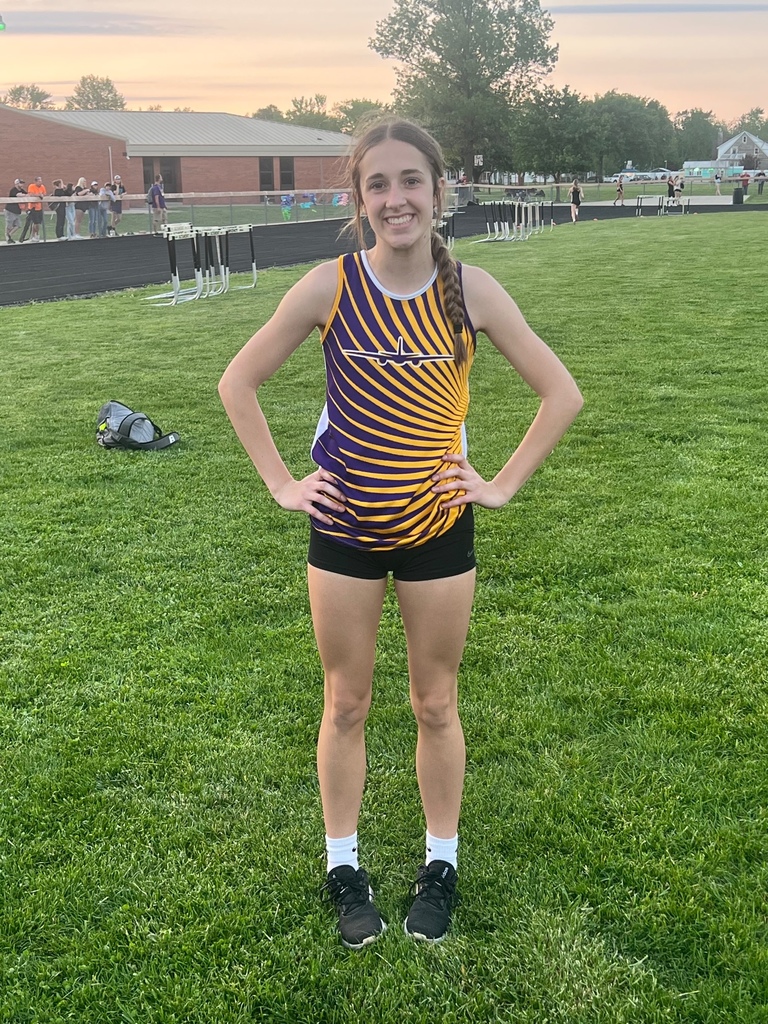 We appreciate all our teachers and staff!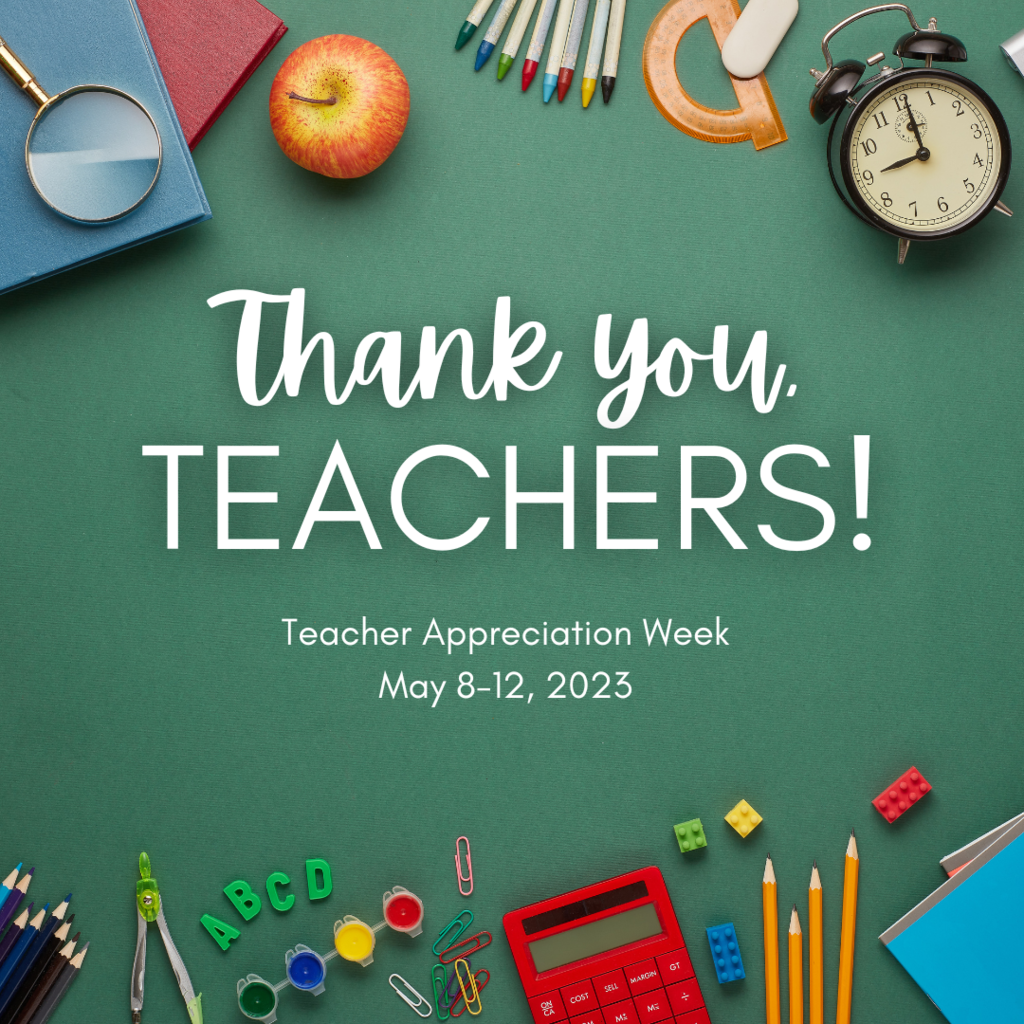 Congratulations to the following JH Track members that qualified for the State Finals at this weekends Sectional: Jack Wilhour - 1600m Run Leslie Felmlee - Long Jump Leslie Felmlee, Danika Ramsey, Ella Morrison, Chloe Austin, & Dayana Haslett - 4x100m Relay