Volleyball Home Game Themes = 9/22 - Hawaiian Night vs. South Central , 9/07 - Cowboy/Redneck Night vs. CHBC, 9/13 - USA Night vs. Ramsey, 9/21 - Tie Dye Night vs. St. Anthony, 9/23 - Eagle Pride Night vs. Neoga, 10/02 - Frat Boy Night vs. Oblong , 10/05 - Whiteout Night vs. Altamont, 10/12 - Senior Night/Blackout vs. Shelbyville
Congratulations to Sydney Stine for being named the St. Elmo FFA Point Leader of the Month. Sydney is the daughter of Jared & Krista Stine. Sydney is currently serving as the St. Elmo FFA Vice President and Section 19 FFA Treasurer.
St. Elmo FFA Attends Farm Progress Show!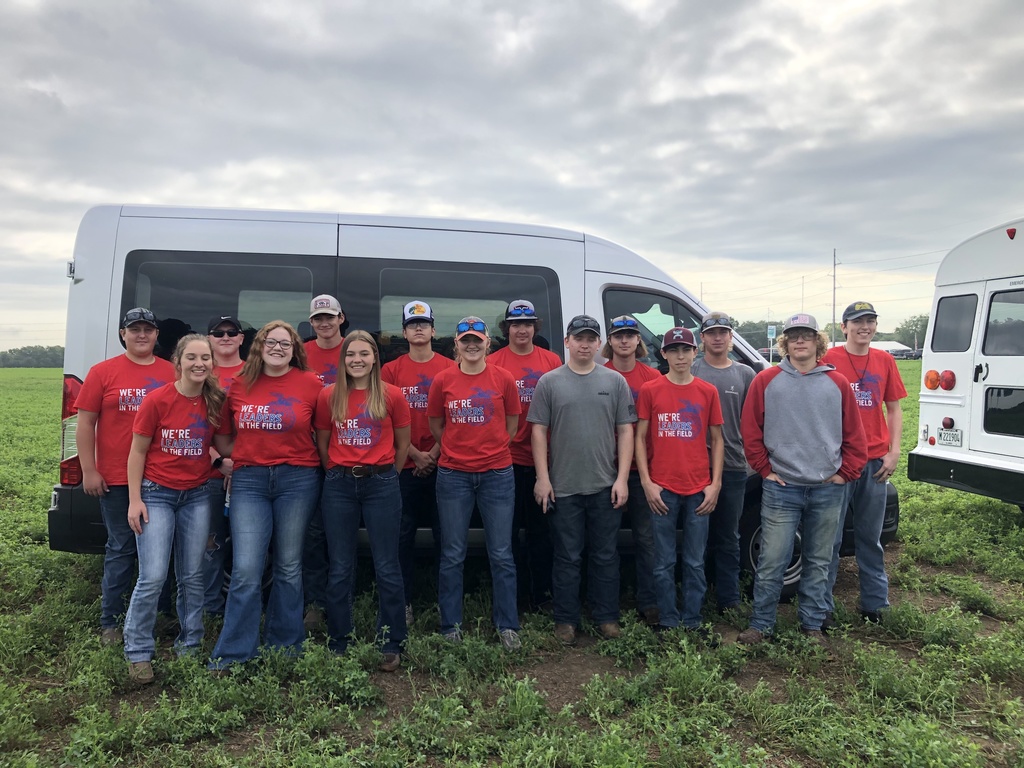 The Board of Education approved a revised Back-to-School plan this evening, requiring universal masking indoors and implementing a Test-to-Stay procedure. More information to follow….

Masks will be required for those attending the HS Girl's Volleyball game at Christ Our Rock Lutheran High School in Centralia on Tuesday, August 31, 2021. Per the Christ Our Rock Lutheran School district guidelines, masks are required for players, coaches, officials, spectators, etc.
Congratulations to the St. Elmo FFA Horse Judging CDE Team! The team competed at the Section 19 FFA Horse Judging CDE on Friday, August 27th at the King City Saddle Club. Wade Stine finished 1st Overall in the Middle School Division and Dylan Dial finished 2nd Place Overall in the High School Division. The team finished 4th Place Overall! The team members consisted of Wade Stine, Lane Stine, Lane McAllister, Dylan Dial, Lane Goodwin, Sydney Stine, and Collin Hannagan.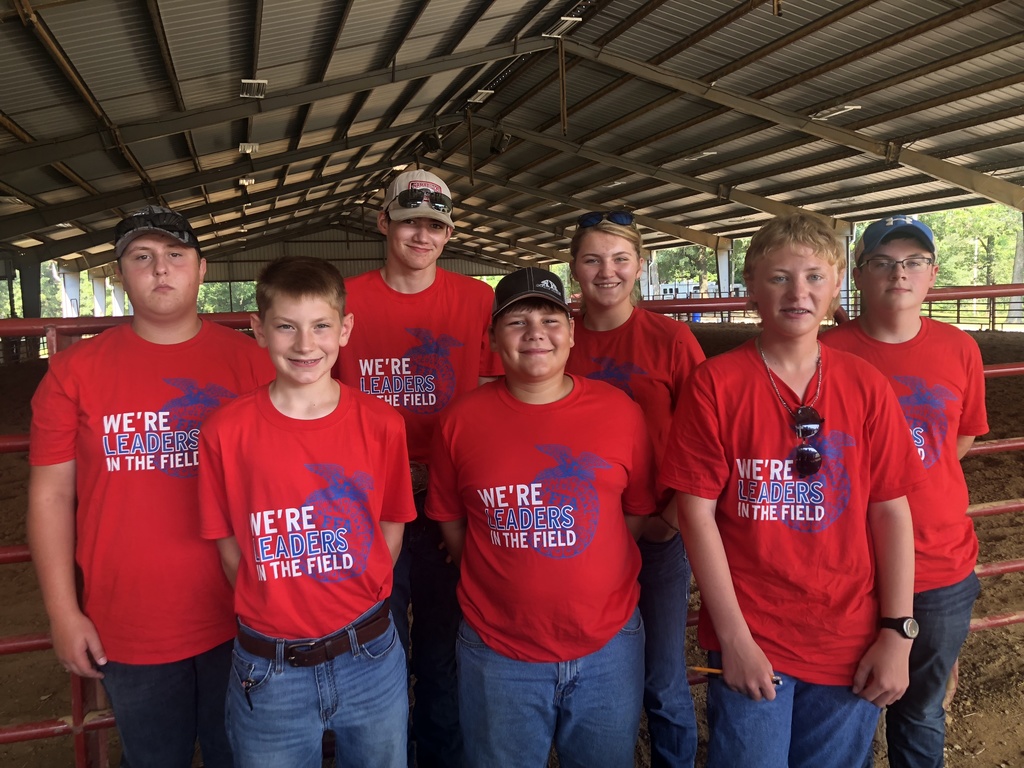 The St Elmo High School Marching Band participated in the 45th Annual St. Peter prairie days parade!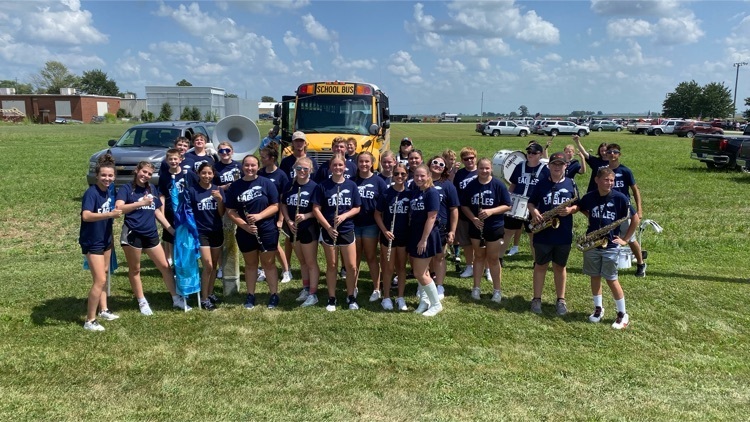 Updated COVID information. Also, please see the News section of the website for additional information regarding Non-recognition Status.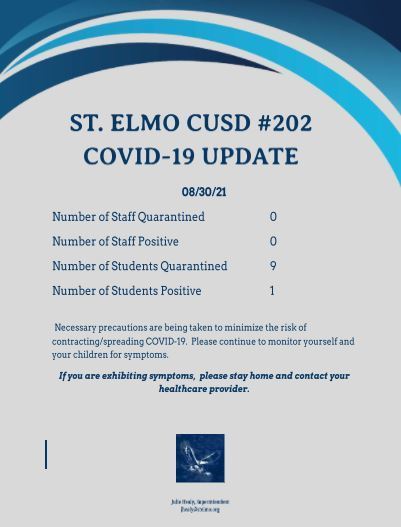 The recognition status of the St. Elmo CUSD #202 has been lowered to "On Probation" by the Illinois State Board of Education. This is a result of the district's noncompliance with the universal masking requirements of Executive Order 2021-18. There is a conference scheduled with ISBE on Monday, Aug. 30th to discuss this matter, and the district will then have 60 days to submit an approvable corrective action plan. Failure to do so will result in Nonrecognition status for the district. IHSA and IESA have recently announced that schools that are "on probation" are ineligible to participate in State series competition. Please see the News section of the website for more information. There will be a "special meeting" of the St. Elmo Board of Education on Monday, Aug. 30th at 6:30 p.m.
Looking forward to seeing all of our students on their first day of school tomorrow! Let's make this a great year!
St Elmo FFA Volunteered at the Annual Thresherman's Show this weekend. David Stine received a $500.00 scholarship as he continues his education at Kaskaskia College in Plant & Animal Science.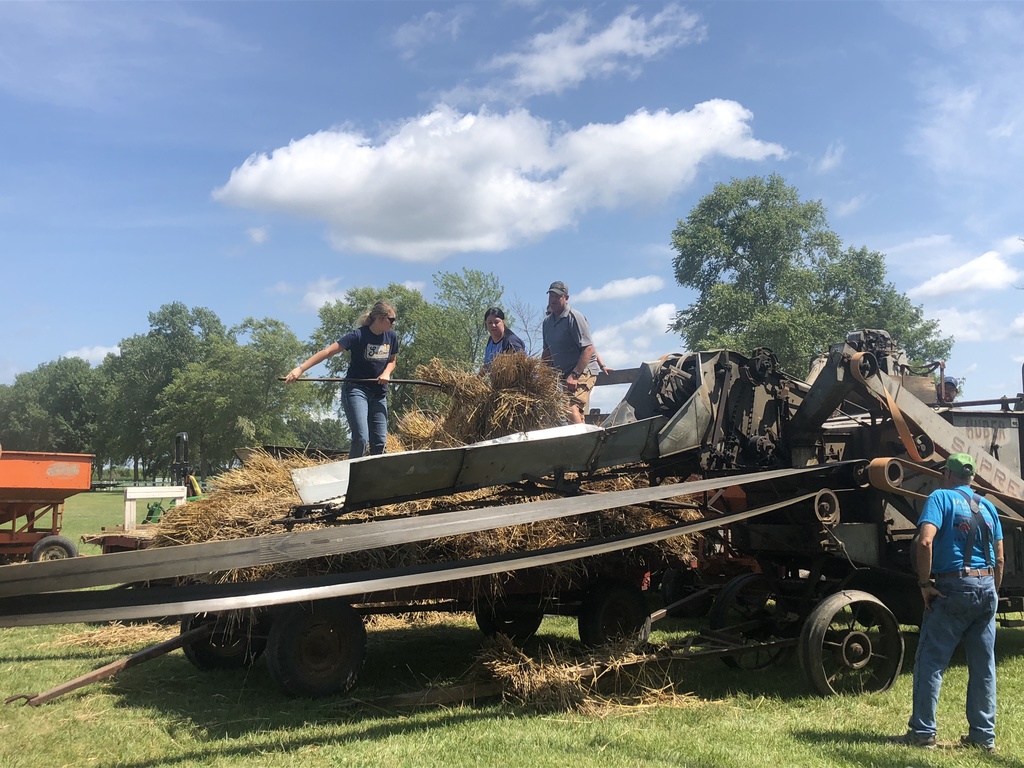 Elementary students and parents, we will have our Meet the Teacher Night next Tuesday (8-17-21) from 4:30-6:00 p.m. at the elementary school. This will be an opportunity to meet your student's teacher for the year and to drop off school supplies prior to the first day of school. I hope to see you all there and look forward to a GREAT YEAR!
Please see the information below....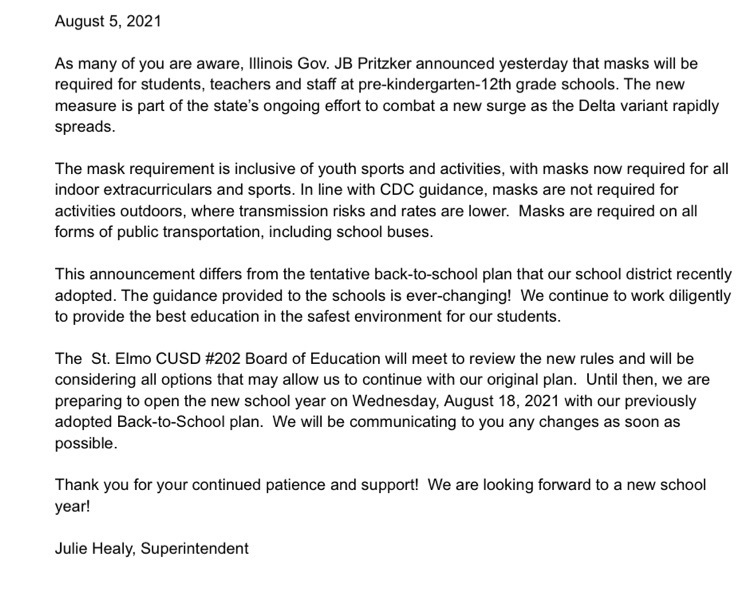 Just a reminder...today is the last day of online registration. In-person registration will be held next Wednesday, August 4th from 9 AM to 7 PM in the High School cafeteria.

SEB Raffle tickets available. If interested in purchasing a ticket contact Coach Beccue at
rbeccue@stelmo.org
or any H.S. Basketball player.
The Board of Education met this evening and approved the Tentative Back-to-School Plan for the upcoming school year. This can also be found in the Documents section of the website. Just a reminder........online registration will be open until July 30th. In-person registration will be held on August 4th from 9 AM to 7 PM.

JH Baseball Dates: - July 29: Team Meeting for Players & Parents @ JH Baseball Field in Brownstown, 5:30 - August 2: 6th Grade Tryouts, 9am-10:30 - August 2: Practice starts, 4:00-6:00 daily

The JH Softball team is in need of more players. Any 5th grader thru 8th grader at St. Elmo & Brownstown are welcome and needed! The first official practice will be on July 28. There are also some open gyms prior to then for those interested. For more information contact Coach Brittani Durbin -
bdurbin@stelmo.org
Online registration will be open from Monday, July 12th through Friday, July 30th. Log in to Teacher Ease to access online registration and online payment. In-person registration for all students will be held on Wednesday, August 4th from 9 AM-7 PM in the High School cafeteria. If your child is required to have a school/sports physical or immunizations, please bring records to registration. If you have questions, contact the High School office at 829-3227.
Sarah Bush Lincoln Fayette County Hospital is offering school and sports physicals at a reduced price of $20.00. Physicals will be completed at the Walk-in Clinic, and no appointment is necessary. All athletes must have a physical in order to participate in SEB/BSE Athletics.