Members of the "Beauty and the Beast" cast visited the grade school to promote their show! Come out and see the show yourself tomorrow and Saturday, at 7:30pm in the SEHS gym. ($5 Admission)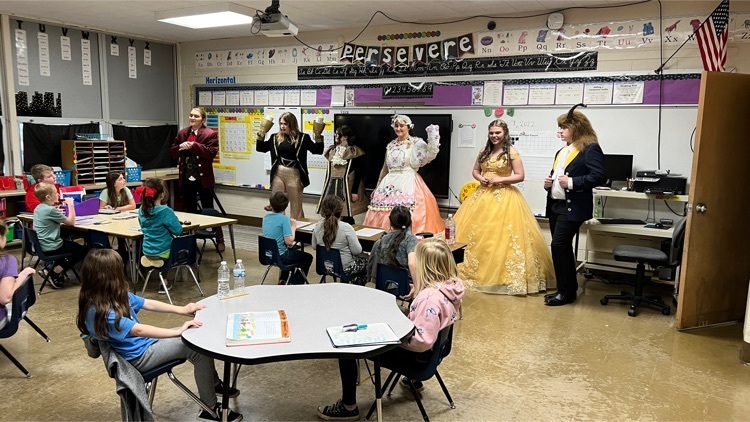 Congratulations to the St. Elmo FFA in the Envirothon competition held at Ballard Nature Center. There were local schools from Shelby County, Fayette County, Effingham County and Cumberland County competing throughout the day in the areas of soils, aquatics, forestry, wildlife and Waste to Resources. St. Elmo FFA won Top Team Score in the Soils Division and finished 3rd Place Overall in the Team competition. Members included Anna Stine, Lowell Wilhour, Lane Stine, Kinley Carson and Sydney Stine.

St. Elmo FFA State Dairy Judging Team! Anna Stine, Gabrielle Shelton, Lane Stine, Wyatt Stine, and Lowell Wilhour pictured with Josiah Cruikshank, National FFA Western Region Vice President.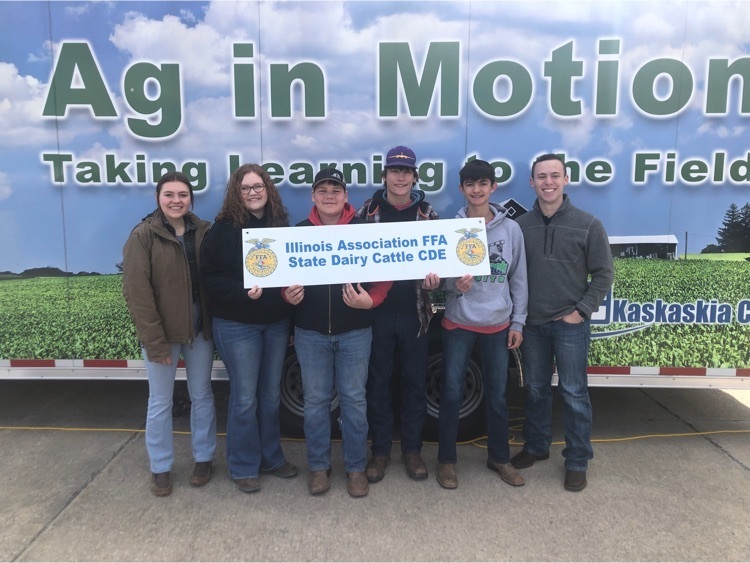 ​On Friday April 8th and Saturday April 9th, the St. Elmo Jr/Sr Drama department will be performing Disney's Beauty and the Beast. Doors will open at 7pm both nights, with the show starting at 7:30pm. Ticket's will be $5 and they can be purchased at the door.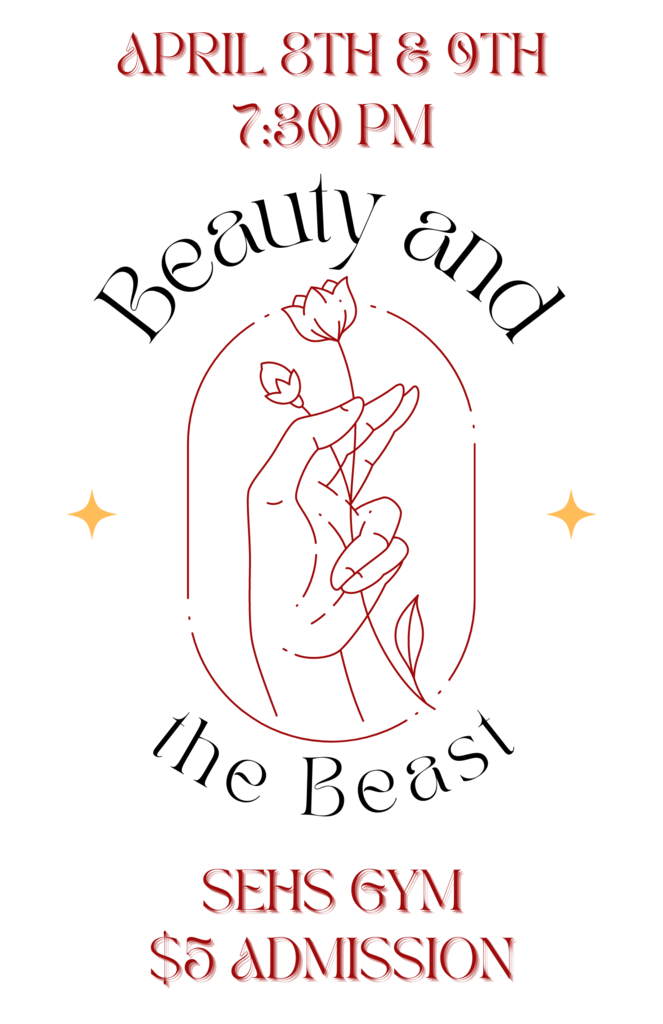 The St. Elmo FFA had an exciting day as they got to spend the afternoon with the National FFA Western Region Vice President, Josiah Cruikshank and the Illinois State FFA President, Adam Loker! They connected with the members and began the discussion on what the road map to achieve premier leadership, personal growth, and career success could look like for them as a FFA member!

Congratulations to Collin Hannagan for being named FFA Member of the Month!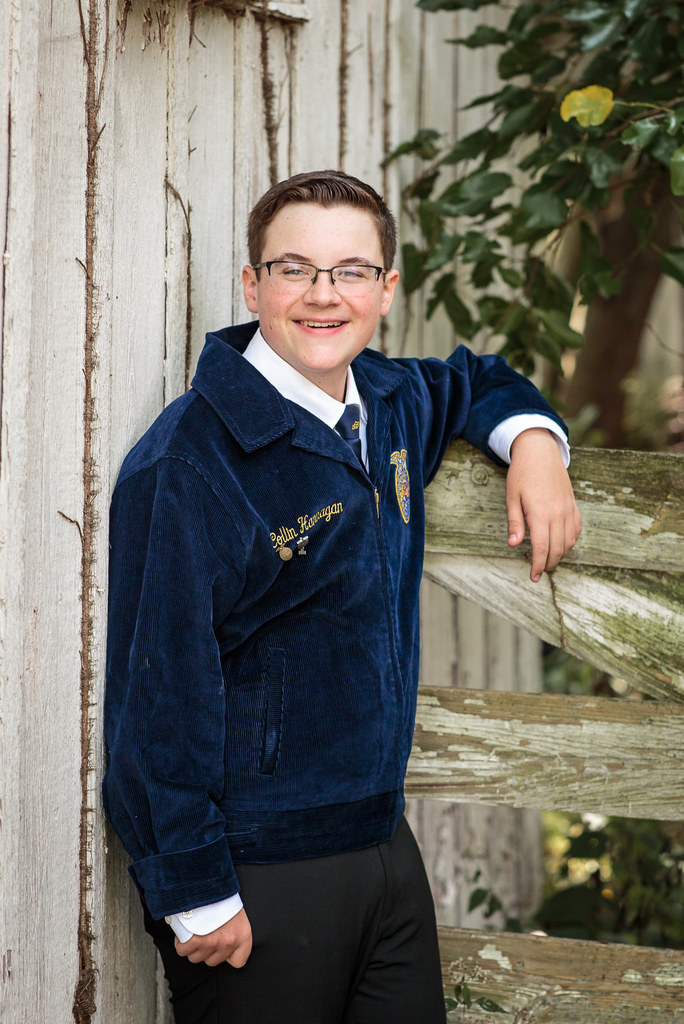 Congratulations to the St. Elmo FFA as they competed in the Dairy Judging CDE on Wednesday, March 30th where they finished in the top ten. Anna Stine, Lane Stine, Wyatt Stine, Gabrielle Shelton, and Lowell Wilhour will now advance to the state level competition at Kaskaskia College. Lane Stine also finished in the top 10 individually!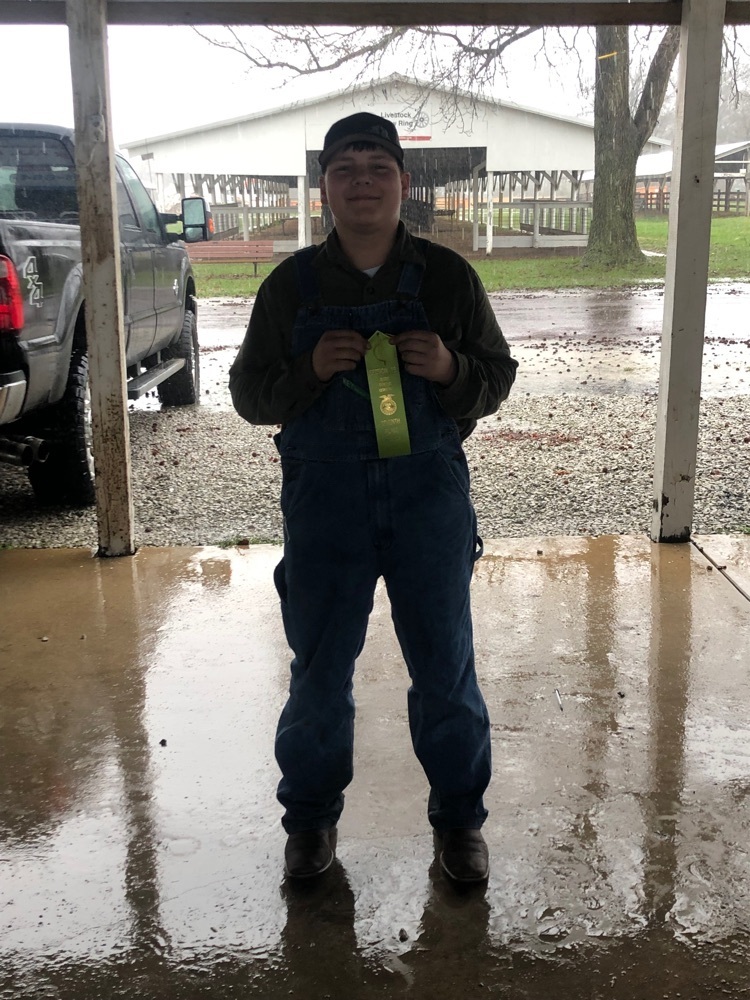 Mark Your Calendars! St. Elmo FFA Plant Sale will be held on Wednesday, May 4th! Annuals, Perennials, Vegetables, and Hanging Baskets! More Specific Plant List & Details Coming Soon!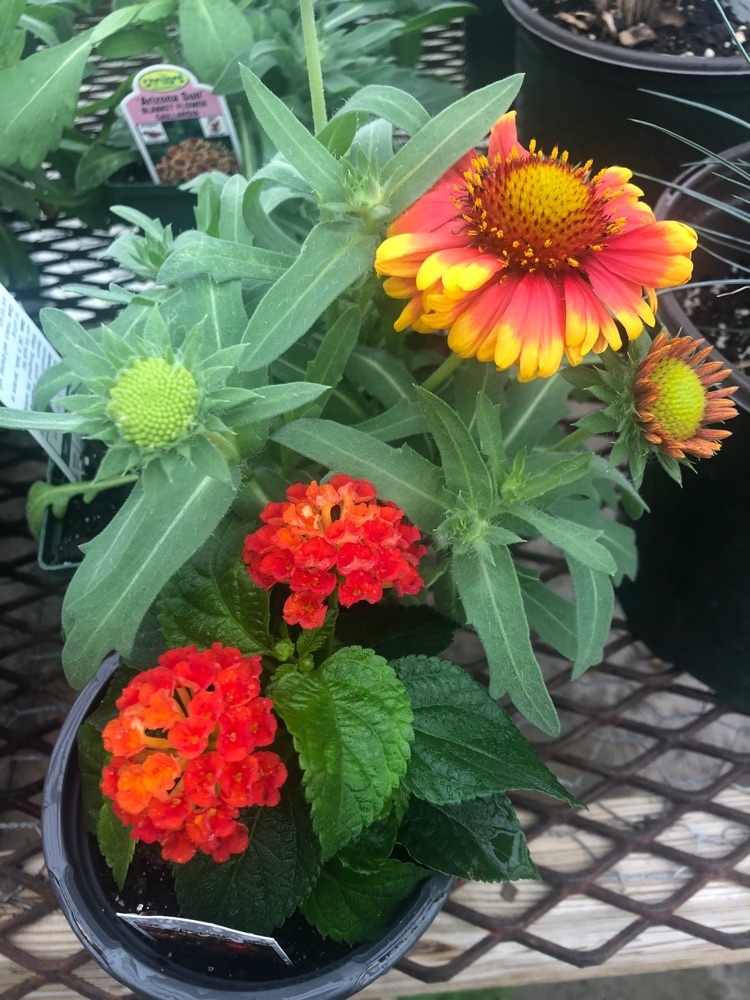 Pictures are needed for the yearbook & senior slide show!!! Below is a list of pictures that need to be submitted to Mrs. Metzger before April 14, 2022 These images will be used for the yearbook, senior slideshow, and the graduate section in area newspapers Electronic versions of the images are preferred 1. Senior Portrait (this should be in portrait orientation (taller than wide) 2. JH picture 3. Elementary school picture 4. Toddler picture 5. Baby picture 6. Group pictures for the senior slide show If you are submitting hard copies of photos, please have them labeled with your name and in an envelope so I can ensure that they are returned to the correct person! Please submit electronic images to my school email:
mmetzger@stelmo.org

SEB Jr. High Cheerleading Tryouts - Clinic Dates: 4/4 and 4/6 from 5:45 p.m. - 7 p.m. Tryout Date: 4/8 5:45 p.m. - 7 p.m. Location: SE Elementary Gym ** You must attend at least one clinic to tryout.** If you have any questions or concerns, email Coach Brittani Durbin at
bdurbin@stelmo.org

The JH Girls Basketball Awards Ceremony will be held on Wednesday, April 6th at 6:00 in the Brownstown Elementary Cafeteria.

Ready for Spring! The St. Elmo High School Agriculture Department's Ag Mechanics class is designing and building customized Hanging Basket Plant Stands for their spring project. The customized stands are $35.00 each (plant not included). Customers can chose between the two stain options (Special Walnut or Dark Walnut) as pictured as well as the two sign designs (Welcome/Name Personalization) as pictured. If interested, please contact Mrs. Totten for your customized order at
mtotten@stelmo.org
.

St. Elmo FFA attended the Illinois FFA Legislation Reception held at the Wyndham Springfield City Center on March 22, 2022 where they were given the opportunity to advocate for agriculture and discuss different agricultural topics of concern with area legislators. Representative Blaine Wilhour is pictured with FFA members Anna Stine, Kinley Carson, Lowell Wilhour, Audrey Wilhour and St. Elmo FFA Advisor, Mandy Totten.

The Horticulture students would like to thank Shelby County Community Services for allowing the students to tour their facilities and pick out plants!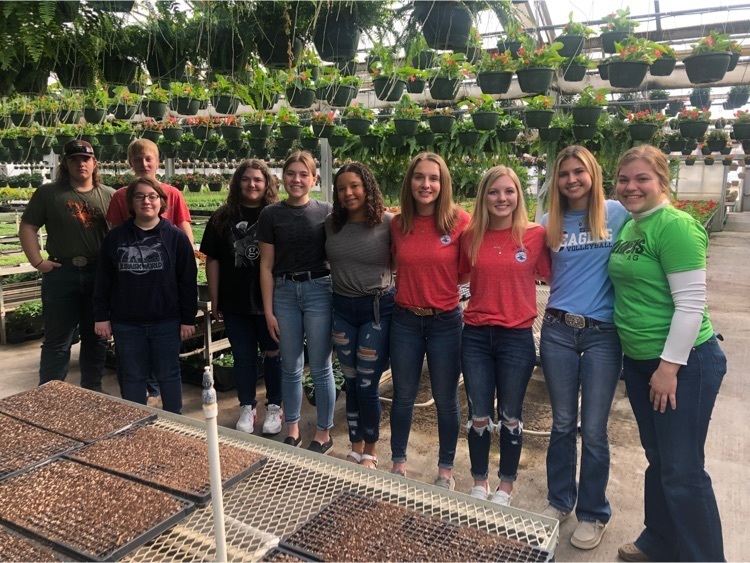 The Intro to Agriculture students would like to thank Willenborg Dairy Farm for an awesome tour today of their dairy farm and milking parlor!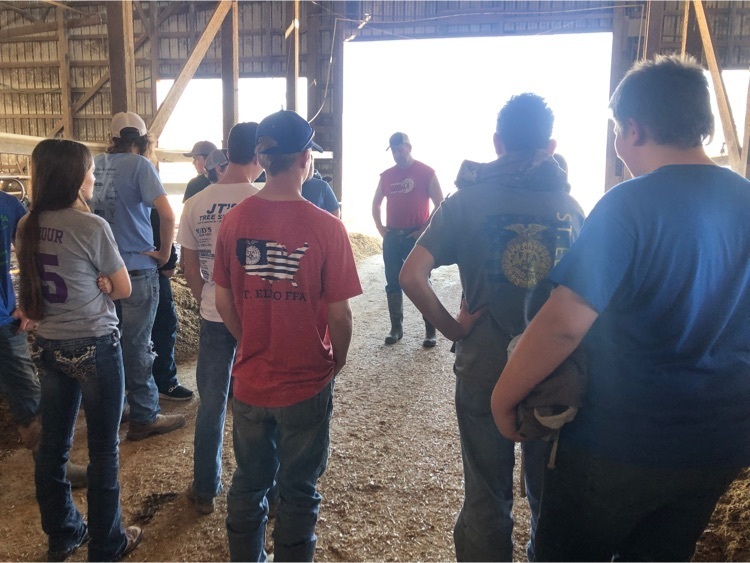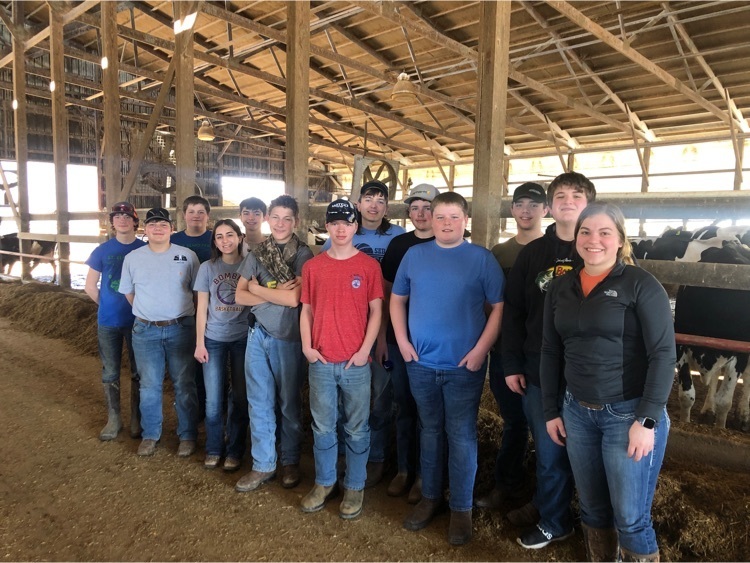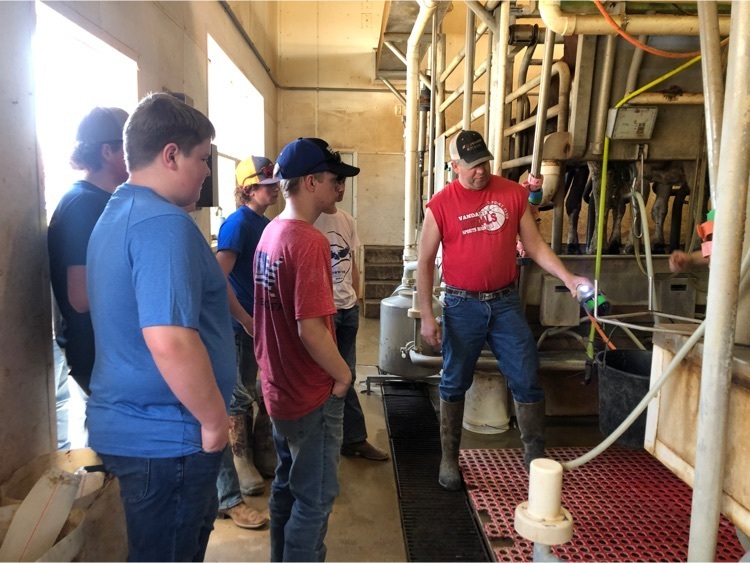 Members of the High School band participated in the Lincoln Trail Band Festival today at Casey-Westfield High School. Great Job!!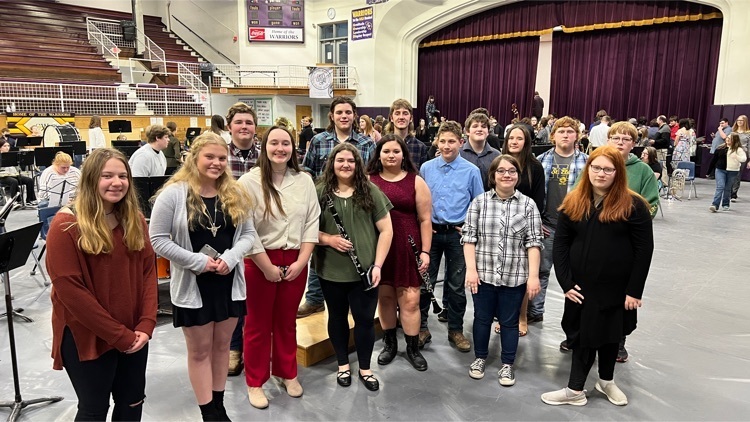 Congratulations to Audrey Wilhour for receiving the Farm Credit Illinois Agriculture Scholarship! Audrey will continue her education at Lake Land College majoring in Ag Business & Supply!

Thank you to Mr. Hannagan and the 4th - 6th Grade Staff for allowing the St. Elmo FFA to host Ag Olympics as part of their National FFA Week activities!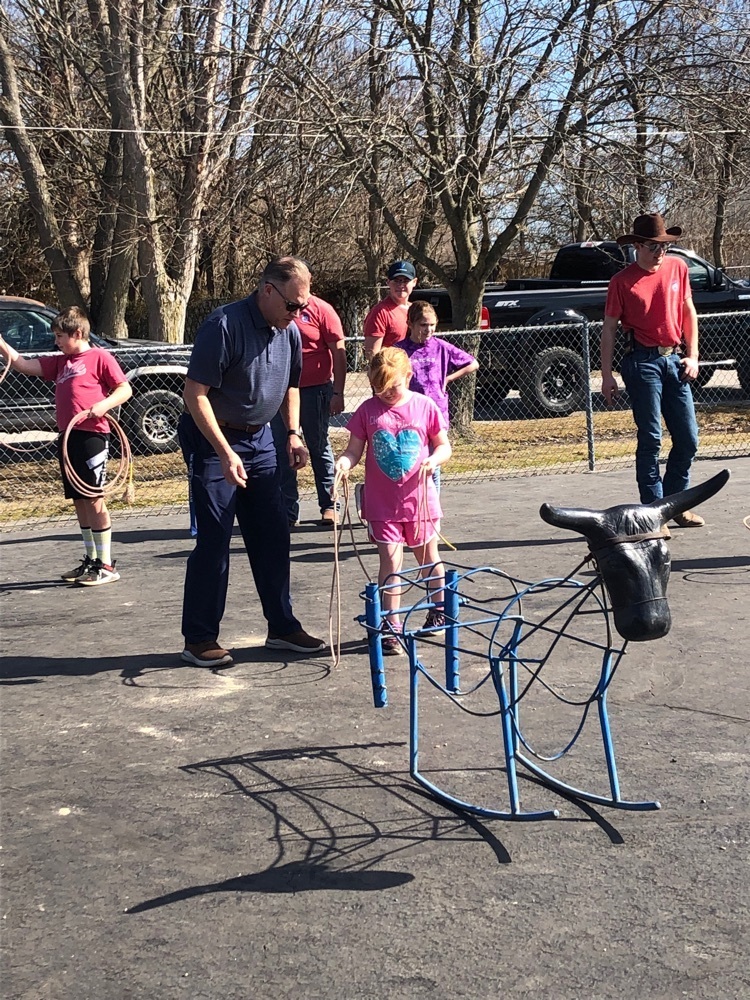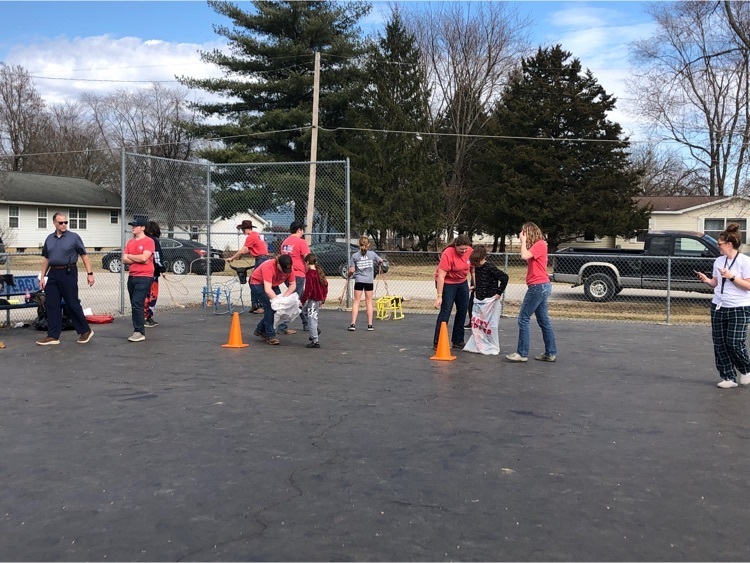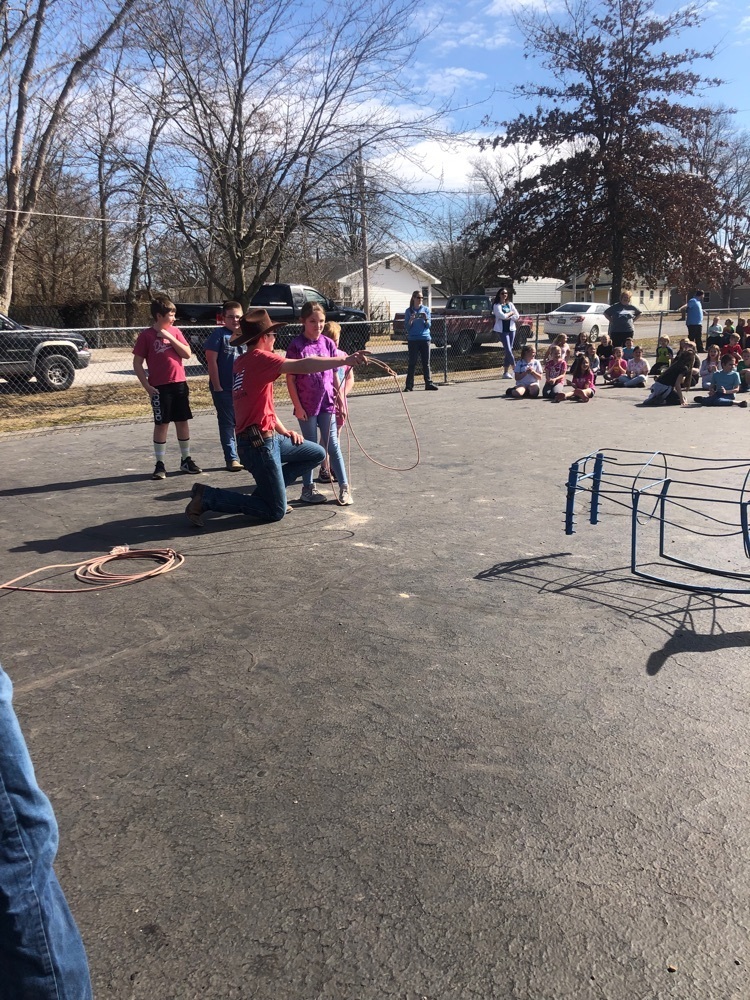 Congratulations to Lane Goodwin for being named February FFA Member of the Month!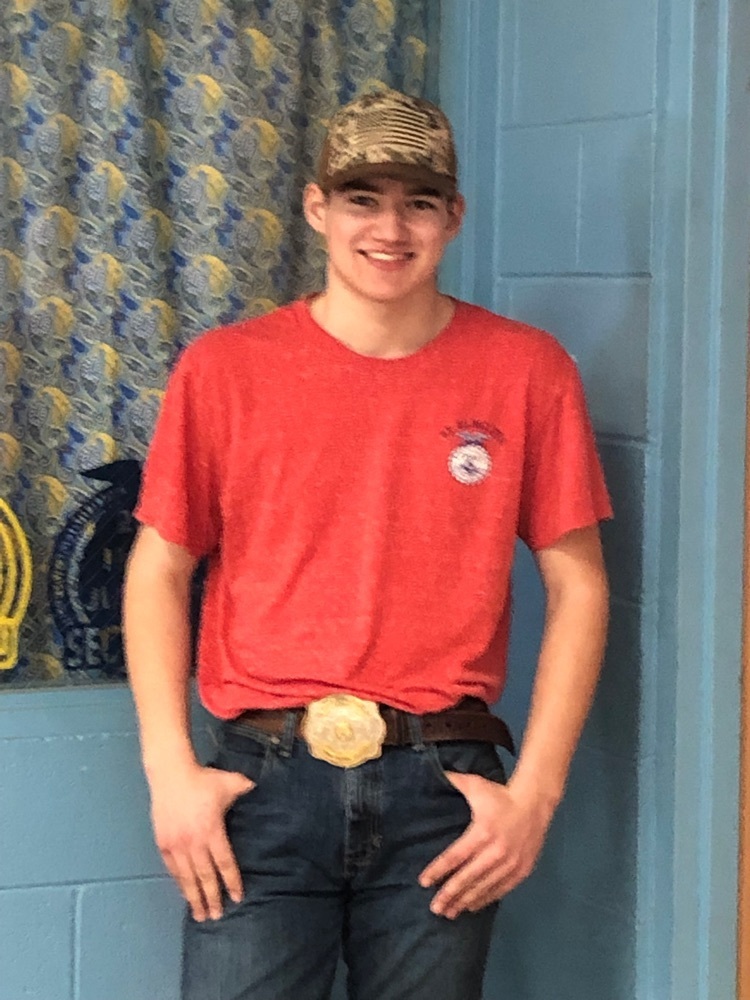 Tractor Day!