Representing United Fidelity Bank, Brandi Waterman presents a check for $500 to St. Elmo Principal, Brian Garrard, for the "Partners in Education" Program.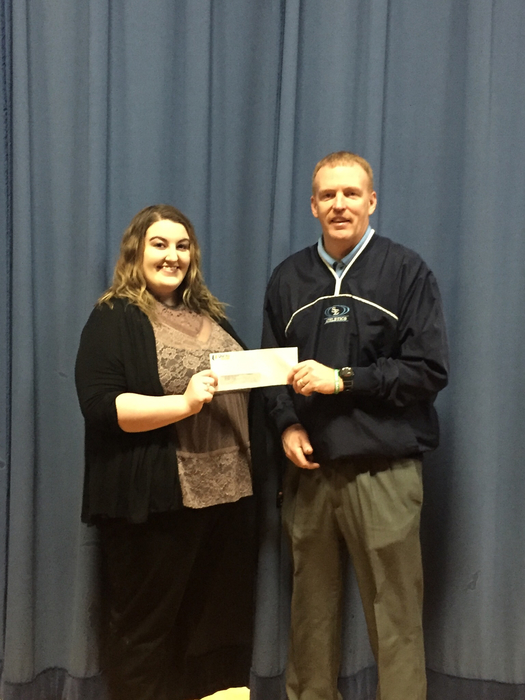 Congratulations to Mrs. Miller, she is our Casey's Employee of the month!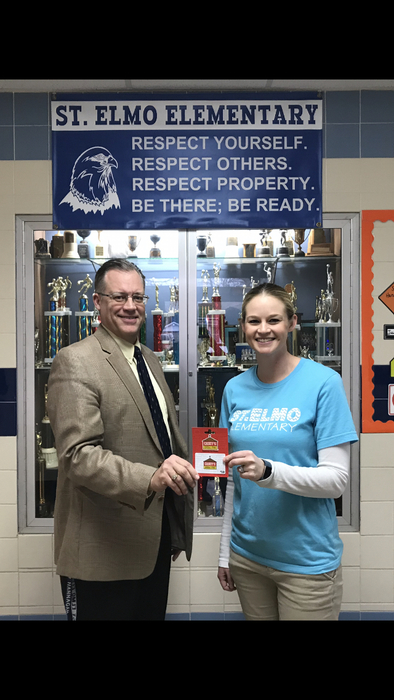 HS Boys Basketball from Mulberry Grove - SEB 57, MG 56
1-23-19 Stang After School Art Class for students 1st to 6th grade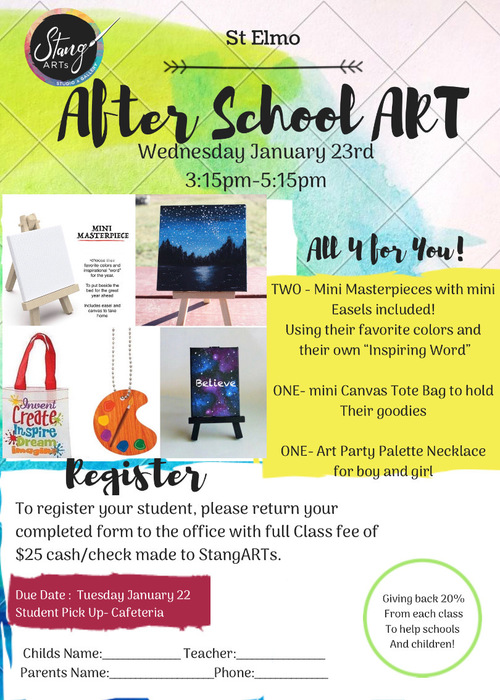 HS Boys Basketball final from Cumberland - Cumberland 64 SEB 55

8th Grade wins tonight against Windsor, will play Altamont next. Game has been moved to Monday at 7:45pm at Louisville.
The High School boys' basketball game against Patoka this evening has been postponed. It has been rescheduled for February 6th.

8th grade NTC game tonight will be played at Louisville Elementary instead of High school and start time is 4:15pm instead of 7:30pm.

Information about the integer grading system pilot in JH can be found in the documents tab of the website. Go to - "Documents Tab" - "For Parents & Community" folder - "Junior High Pilot Grading System" folder. Numerous pieces of information are in the folder.

Eagles 7th and 8th grade got two BIG wins over Dieterich tonight! 50-48 and 44-37. 7th grade will play next in the first round of Regionals starting the week of 21st. 8th grade plays Friday in the NTC tourny @ Louisville.

HS Boys Basketball at Ramsey - SEB 67, Ramsey 32.

JH boys basketball takes on Dieterich in the last home game of the season! Come out and support the Eagles! 7th grade starts at 6:15pm with 8th grade to follow.

At St. Anthony Shoot Out, Newton 68, SEB 60

Jr High boys basketball 7th and 8th grade each pick up wins tonight at Windsor. 7th grade 39-13; 8th grade 43-10 Take on Sacred Heart tomorrow night at 6:15 PM.

The JH Volleyball schedule was updated in December. The original schedule showed a game on 1-3-19 vs. Sigel. That game has been moved to 2-11-19. Friday, 1-4-19 is the first JH Volleyball home game vs. Sacred Heart.
Claire Wilhour was named tournament MVP and Olivia Campbell made the all-tournament team at the Dieterich Holiday Tournament!
BSE Bombers were champions at the Dieterich Holiday Tournament! Claire Wilhour scored her 1000th point during the championship game!
BSE Bombers win over North Clay and Arcola in day one of the Dieterich holiday tournament.

Merry Christmas from the St Elmo FFA!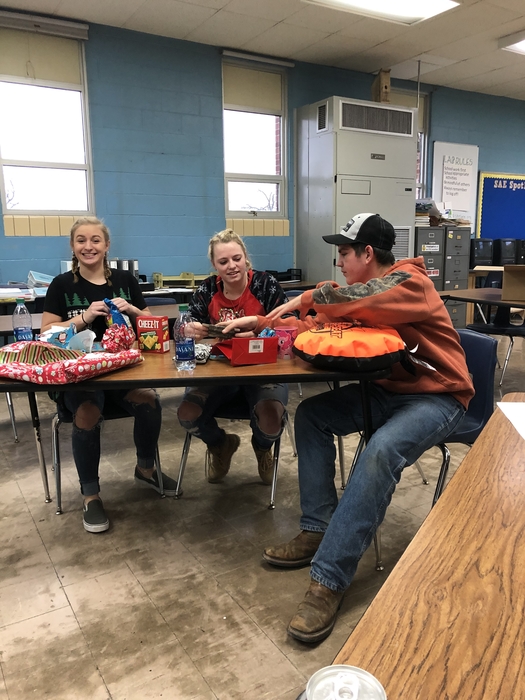 At the North Clay Shootout- SEB 59 Cisne 44.